PART 2: DURING SETUP
Before setting up your campaign, prepare your mind that not all products will be winning product.
Even though you have very trendy items, that doesn't ensure that you can win all of them and get profit from that. If someone advertises a product successfully, that doesn't mean that you can definitely do the same thing. It depends a lot on Facebook account, history, Facebook auction, and competitiveness. That's normal, that's e-commerce.
However, there are things that definitely can help you to increase the chance of success. Make sure you think about it before setting up advertisement.
1, Website conversion campaign
Do you ever wonder about what type of campaign among 15 types of campaign offered by Facebook you should use? Website conversion campaign is the most powerful mechanism for E-Commerce and if you know how to make use of it, you can possibly earn a huge profit.
The main idea of Website conversion campaign is that you give Facebook Pixel enough conversion data so that Facebook system can analyze and identify what type of audience will likely to convert on your website and will automatically show your ads to those people. As Facebook said, you need to provide 20-25 conversion/ adset/ week to Facebook pixel (this is at least, you better provide them 50-100 conversions if possible) to have your ads optimized.
If you think that purchase conversion cannot happen 20-25 times/week, you can move up along the funnel and try to optimize your ads for Add-to-cart first. After it gets enough optimized for Add-to-cart conversion, you can move down to purchase to optimize for purchase conversion.
To know more about this powerful tool, check this link:
https://www.facebook.com/business/help/312078865836404/?helpref=hc_fnav
2, Targeting country
By operating e-commerce with AliExpress, you can sell anywhere and everywhere. A lot of suppliers ship to dozens or even hundreds of different countries, from G8 countries to tiny countries like Kiribati (a country in Oceania).
The United States, the large market with high purchasing power and comparatively higher conversion rate, is still the focus of many Internet Retailers. However, other countries are also very potential.
Here is the chart representing the statistics of more than 2,500,000 visitors and includes only countries with 100+ orders: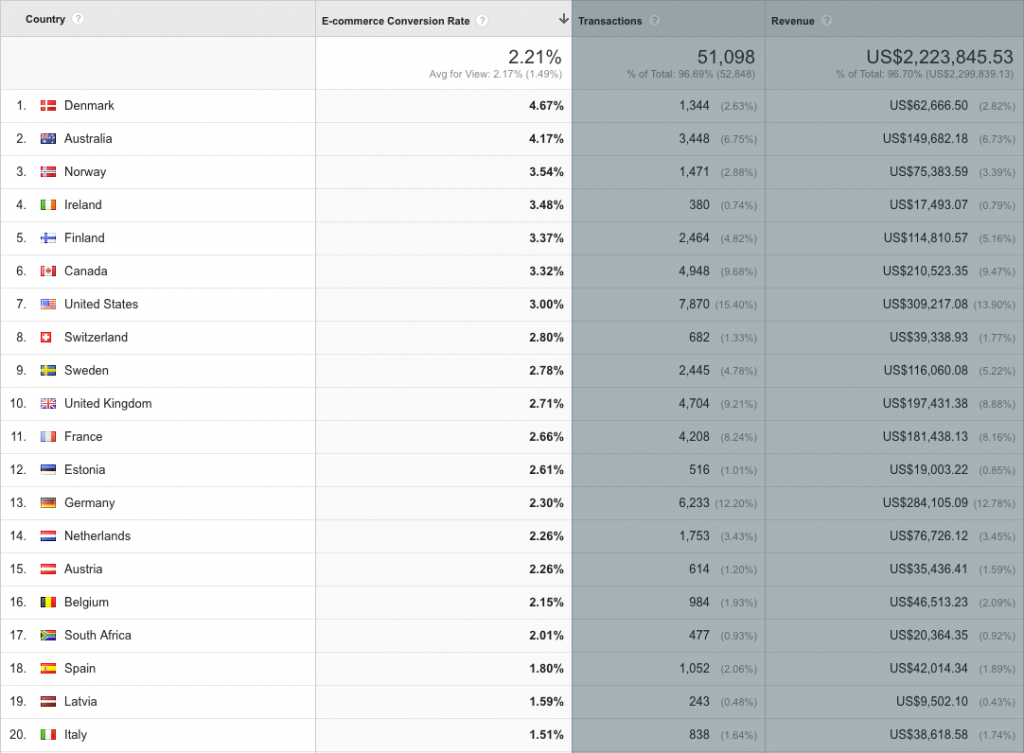 Our advice is when you start a campaign, you better target on one single country with large enough market size. That's help Facebook easier in finding the best audience for your ads. When your ads is already optimized, you can expand your campaign to other countries.
3, Automatic or bidding?
Be careful with manual bidding. If you bid too low, Facebook cannot deliver your ad. If you bid high, you don't have profit. You better leave your ad set with automatic bidding, especially when you have no idea in your mind what is the adequate value of an order and when Facebook doesn't have any data yet.
4, Mobile or desktop?
The answer is left it to Facebook. You should choose "All Devices" and leave Facebook to find the best platform/device and position that are most likely to convert.
PART 3: AFTER SET UP
1, Scale your ads
When Facebook can bring you several orders/day in a stable way, when it comes to fun part: scaling your ads. The objective of ads scaling is that instead of having 10-15 orders/day, you can make 100 orders/day with the same profit margin. There are 2 ways to scale your ads:
– Scaling up
Increase budget of the ad sets that work well. However, it is ridiculous to double or triple the budget at once because you will see the cost per conversion rocket up and your profit drops down to zero. Instead, you gradually raise your budget by 30%/day until you see that the budget level is optimal for ROI. When the cost per conversion goes to high, scale the ad set's budget back.
– Scaling out
Expand and test your ads with a new audience. There are several ways to get new audiences:
+ Lookalike audience: When you already get about 100 orders, it's time to create a lookalike audience, which is the potential customer who likely to convert on your website. This lookalike does not include people who already purchased. Though Facebook offers you 10% of lookalike, we suggest you create different lookalike audiences instead of one: lookalike 1%, lookalike 2%, lookalike 3%,…When lookalike audience 1% works well, you gradually expand to lookalike 2%, lookalike 3%,… by creating new ad set.
+ Target new interest/behavior/demographic and countries: When the campaign has been optimized for website conversion, you can test new targeting for the product.
Remember to run the test ads with the small budget first and then scale up when the audience is proved to be profitable. Don't hesitate to turn off the unprofitable ad set with too high cost per purchase.
In reality, the performance of your ad sets may not be stable under Facebook delivery. Good ad set can suddenly go bad. In this case, turn off the ad set and the next day, start it again from the small budget.
2, Remarketing
Use custom audience to remarket people who already viewed your product but left your website without any purchase. To create custom audience, go to Ads Manager -> Audiences -> Create Audience -> Custom Audience
You should create the audience People who view your product content and People who engage in your post to retarget. Don't forget to offer the retargeted audience a discount code to encourage them to buy.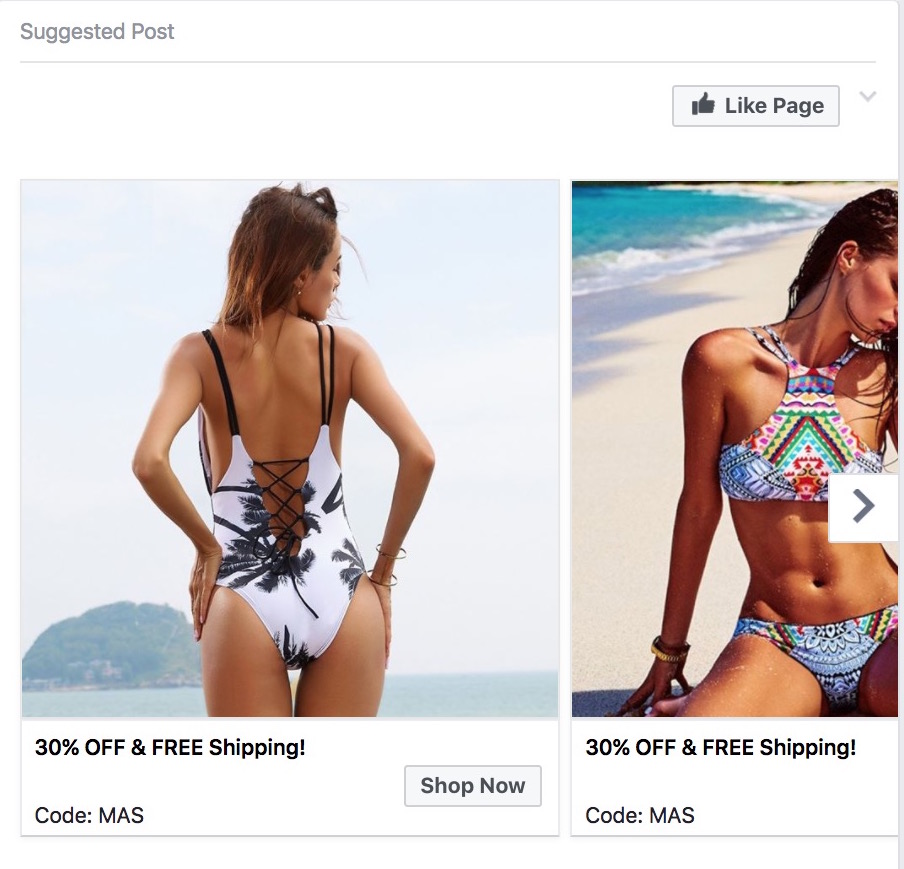 That's all for Facebook Ads. You will need a little bit of patience and luck for this e-commerce business to work well. You can also find more valuable resources about Facebook Ads on Youtube, where many successful Internet Retailers share tips & tricks about Facebook Ads.